Founded in September 1999 by a small group of passionate Canadians, the Digital Moose Lounge (DML) is a non-profit social impact and professional networking platform for Canadians living in the San Francisco Bay Area.
We facilitate connection points between Canadian individuals, Canadian cultural organizations and alumni networks, and we're a hub for information and activities that are of interest to Canadians.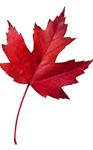 A sample of what we do:
promote, educate, and support our members with social impact causes and volunteer opportunities that benefit our local community
host Canada Day and Thanksgiving events each year featuring special Canadian guests
cheer on Canadian teams at hockey games and occasionally hit the ice ourselves
hear thought-provoking speakers at our salon-style Chesterfield Chats series
socialize over informal happy hours around the Bay Area
collect and share intel about Canadian-focused concerts, alumni gatherings, lectures, information sessions and more
help members connect with each other through our membership directory
Contact us to learn more, or join us here.

What our members say about us:

I loved the speakers! All in all, the event was absolutely fantastic. It was the first DML event I've attended and I will definitely be coming to more.
Very well organized tax information session and very friendly people.

DML was really helpful after I moved to the Bay Area ... I met my husband through a DML Canada Day event!
It is soul-filling to have so many people and organizations gather in honor of our shared heritage and values.