Monday Moose Roundup: May 2
Five of the best Canada-related links turning our heads and occupying our minds over the last week.
Read the original post on Medium.
Rachel Notley reflects on her first year as Premier of Alberta
12 months after sweeping change blew through Alberta when Notley's NDP government was elected, new infrastructure, new climate change plans, and new economic challenges are all on the horizon. Maclean's interviews Notley about some of the ups and downs of being in charge of the province and what she has planned for the next year.
The future of innovation in Canada
The Economist probes how Canada can be more inventive, and where it is currently falling short in the innovation game, with a focus on Kitchener-Waterloo (+ DML partners and recent visitors to the area Communitech) as a microcosm for the country.
Obama resents Justin's charm
Several zingers from the President's final White House Correspondents' Dinner roast have been making the rounds this week…
…and here's another, directed at our very own PM:
Drake is the perfect hip hop artist for 2016
Music has become a crossover world, and who better to embody its laid-back vibe than a turtleneck-sporting former teen star from, of all places, Canada? The Walrus explores Drake's continued popularity and cultural influence, and what this means about the state of hip hop today.
Podcasts from everyone's favourite library and archives
Love podcasts? (Who doesn't?!)
Check out Library and Archives of Canada, which features a series of 20–40-minute podcasts highlighting arcana and insights from its plentiful holdings, including poppies, the Canadian flag, "and a fascinating exposé on the sport of curling, which was invented in late medieval Scotland, popularized in Canada throughout the 19th and 20th centuries, and finally became an official Olympic sport in 1998." We'll just leave this one here.
And on the Moose channel…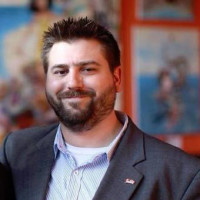 We interview Elliott Smith, Program Manager for the Canadian Studies Program at UC Berkeley, about the role of the program today, his perspective on Canadians and the Canadian community in the Bay Area, and introducing youngsters to Joe Clark.