board & executive team
Siva Ananmalay
Board Moose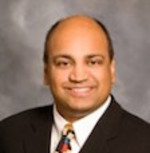 Siva moved to Silicon Valley in 1999 with Nortel and has worked for Extreme Networks, Cisco Systems, Juniper Networks, and Ericsson.
In his spare time, Siva enjoys playing hockey, and gets CBC on satellite. He has been involved with the Digital Moose Lounge since 2004.

Alma Mooser: Carleton University


---

Mohammed Hasham
Money Moose
Mohammad joined Digital Moose Lounge in 2017. He is originally from the Maple Leafs and Raptors hometown, Toronto, Ontario. He went to Wilfrid Laurier University in Waterloo, Ontario and graduated with a BBA with minor in Economics and Philosophy. Mohammad worked most of his career in Public Accounting, doing audits for large public companies. He has worked for EY, Manulife Financial and RLB in Canada. He got his Chartered Accountant, Certified Management Accountant and Certified Public Accountant designations from Canada. He moved to Silicon Valley in 2015, and since then have been working with SOAProjects. He has worked for clients such as Lattice Semiconductors and Barracuda Networks.

Alma Mooser: McGill University


---

Tamarah Prevost
Governance Moose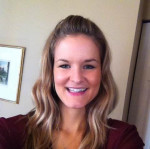 Tamarah is originally from Vancouver, B.C. She completed her undergraduate degree at Simon Fraser University and moved to California to attend law school. After graduating from Santa Clara University School of Law in May 2016, she plans to stay in California and work as a civil litigation attorney. In her spare time, Tamarah enjoys yoga, trail running, and discovering hole-in-the-wall ethnic restaurants.

Alma Mooser: ​Simon Fraser University


---

Sarah Price
Moose Evangelist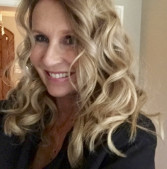 Originally from Toronto, Sarah has lived, worked and played in the Bay area now for more than 20 years. Sarah has been a member of the Digital Moose Lounge since her early years in California, where she established herself as an executive recruiter with Deloitte in their Global Professional Services division. She subsequently went on to form Global Price, her own executive search company. While raising a family, she has remained very active in a marketing development capacity. In addition to DML, she is on the board of trusties of the Make a Wish foundation, and teaches art classes to public schools in the Bay Areas through the non-profit "Art in Action".
Sarah remains as proudly Canadian as she is about her adopted state of California, and makes sure her two daughters don't forget their roots. With a passion she joins them in Canada Day celebrations, street hockey games and regular singing of Oh Canada, all a cure for homesickness!
On visits back to Toronto, among Sarah's Canadian favorites are pea meal bacon on a bun from Toronto's St Lawrence market, Tim Horton's maple dipped donut and coffee, the Chicken Deli at Yonge and Eglinton and gathering old friends to watch the Toronto Maple Leafs.
Little known fact: Sarah was once an usherette at Maple Leaf Gardens.
---

Shannon Sibold
Secretary Moose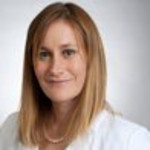 Shannon was born and raised in Calgary, Alberta. She ventured west to Silicon Valley in 2014 when the opportunity arose after graduation to practice law in a location that allowed her to ride her bike and play tennis outside year-round. Shannon works at Morrison & Foerster, LLP where her corporate practice is focused on advising emerging companies, investors and public companies on a broad range of corporate and securities law matters. In her spare time, Shannon can be found outside, cycling, running, playing tennis or playing field hockey.

Alma Mooser: ​University of Calgary, McGill University


---

David Stewart
"Pastured-moose" (Past Chairmoose 2015 to 2018)
David is an independent researcher and consultant with a focus on Canada-US education and innovation initiatives. He has managed projects for a range of clients, including the Conference Board of Canada; the Canadian Association of University Research Parks; the Waterloo Region; Expansion Québec; and the Bay View Alliance. From 2007-2012, he served as Academic Relations Officer with the Consulate General of Canada in Palo Alto, advancing Canada's university and diaspora interests in Silicon Valley. He has presented on Canadian innovation activities at academic and government panels, and in 2015 received the Consul General's "Expat of the Year" award.

Alma Mooser: ​McGill University


---
Erika Wah
Co-Chairmoose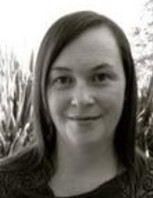 Erika grew up in the West Kootenay region of BC, near the mountain-town of Nelson. After university, Erika settled in Vancouver where she worked as a freelance writer, then in Public Affairs at Vancouver Hospital & Health Sciences Centre and eventually for the Co-op Education program at Simon Fraser University.
Erika is currently a consultant, helping Simon Fraser University (and University of Victoria until recently) develop industry partnerships within the Bay Area. She lives in Marin County - as close to wine country (and Canada) as possible!

Alma Mooser: University of Calgary


---

Griselda Zhou
Co-Chairmoose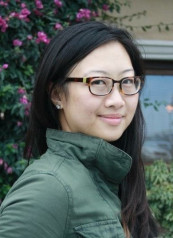 Griselda Zhou is an entrepreneur-at-heart and brings innovative thinking and a community-focused approach to the DML. She is originally from Moose Jaw, Saskatchewan and completed her Bachelor of Business Administration at Simon Fraser University in Vancouver and her Masters in Integrated Marketing Communications at the University of Westminster in London, U,K. Griselda currently works at PayPal on the Corporate Affairs team. In 2017, she received the inaugural Engaged Alumni Leadership Award from Simon Fraser University.

Alma Mooser: Simon Fraser University


---