Board and Executive team
Siva Ananmalay
Board Moose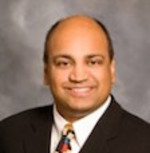 Siva moved to Silicon Valley in 1999 with Nortel and has worked for Extreme Networks, Cisco Systems, Juniper Networks, and Ericsson.
In his spare time, Siva enjoys playing hockey, and gets CBC on satellite. He has been involved with the Digital Moose Lounge since 2004.

Alma Mooser: Carleton University
---
Julian Caspari
Board Moose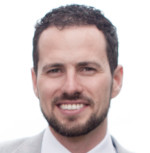 Julian grew up in Toronto and came out to the Bay Area in 2012 to build upon his work as the founder of Schools Without Borders and correspondent for the Making Good project. Today, he supports the Waterloo Region's economic development activities in the Silicon Valley and works with companies optimizing for wellbeing, learning and creative culture in the workplace.
Julian can be found "going out for a rip" at the Oakland Ice Center on Tuesday nights, strumming Neil Young songs under full moons and explaining why he says "eh?" pretty much all the time.

Alma Mooser: McGill University
---
Kathryn Exon Smith
Prime Moose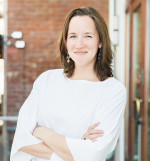 Kathryn grew up in England, Massachuetts and Waterloo and spent decade in Toronto before venturing west in 2013 to enjoy the sunshine and smart people of the Bay Area. As Prime Moose Kathryn's role is to bring together the board, volunteers and member community to celebrate Canada in fun and interesting ways.
When not moosing, you'll find Kathryn helping to make San Jose a great city in which to live and work with the urban planning group SPUR, learning a foreign language, identifying a variety of 80s songs and global capitals with her champion trivia team, or enjoying some of California's fine craft beer and wine.

Alma Mooser: University of Toronto
---
Loai Louis
Money Moose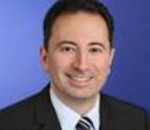 Loai has nearly a decade of experience in investment banking providing M&A and capital advisory services to clients in the technology, media, and telecom industries. He currently works at Maxim Integrated. Before joining Maxim, he was with KPMG Corporate Finance in Toronto. He started his career at Analog Devices in Boston, where he served in several senior engineering roles during the first seven years of his career. He enjoys playing tennis and soccer in his spare time and is an avid F1 fan.

Alma Mooser: McGill University
---
Shelley Osborne
Board Moose

Shelley was born and raised on an acreage outside of Edmonton, Alberta. She moved to the Bay Area in 2014 with her husband to explore exciting career opportunities and significantly warmer weather! Shelley is a committed educator having worked as a Spanish and English teacher, corporate trainer and curriculum designer. Currently she works with Farside HR, specializing in talent leadership with startups. In her spare time she loves to read, run and travel.

Alma Mooser: University of Alberta, University of Calgary
---
Tamarah Prevost
Governance Moose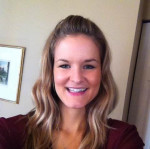 Tamarah is originally from Vancouver, B.C. She completed her undergraduate degree at Simon Fraser University and moved to California to attend law school. After graduating from Santa Clara University School of Law in May 2016, she plans to stay in California and work as a civil litigation attorney. In her spare time, Tamarah enjoys yoga, trail running, and discovering hole-in-the-wall ethnic restaurants.

Alma Mooser: ​Simon Fraser University
---
Shannon Sibold
Secretary Moose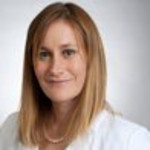 Shannon was born and raised in Calgary, Alberta. She ventured west to Silicon Valley in 2014 when the opportunity arose after graduation to practice law in a location that allowed her to ride her bike and play tennis outside year-round. Shannon works at Morrison & Foerster, LLP where her corporate practice is focused on advising emerging companies, investors and public companies on a broad range of corporate and securities law matters. In her spare time, Shannon can be found outside, cycling, running, playing tennis or playing field hockey.

Alma Mooser: ​University of Calgary, McGill University
---
David Stewart
Chairmoose of the Board
David is an independent researcher and consultant with a focus on Canada-US education and innovation initiatives. He has managed projects for a range of clients, including the Conference Board of Canada; the Canadian Association of University Research Parks; the Waterloo Region; Expansion Québec; and the Bay View Alliance. From 2007-2012, he served as Academic Relations Officer with the Consulate General of Canada in Palo Alto, advancing Canada's university and diaspora interests in Silicon Valley. He has presented on Canadian innovation activities at academic and government panels, and in 2015 received the Consul General's "Expat of the Year" award.

Alma Mooser: ​McGill University
---
Helen Sunderland
Board Moose
Helen is a native of Calgary, having grown up on a farm outside of Calgary in Balzac, AB. In her "day job", she a Senior Director with SAP America specializing in the SAP HANA platform. She has been with SAP for more than 17 years, having begun her SAP career with SAP Canada in Calgary, and is now based in Calgary. She is both a data warehouse specialist as well as a subject matter expert in the Finance line of business.

Alma Mooser: University of Calgary
---
Erika Wah
Board Moose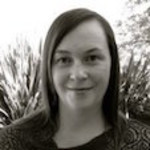 Erika is a communicator working with Simon Fraser University and the University of Victoria and representing them to California-based businesses interested in recruiting students and graduates in all disciplines.
Prior to launching her own independent consulting film, Erika worked in communications with Simon Fraser University, Vancouver Hospital & Health Sciences Centre and as a freelance writer. Erika is actively involved with the International Association of Business Communicators.

Alma Mooser: University of Calgary, University of Victoria, Capilano College
---
Sharon Wong
Board Moose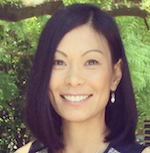 Sharon was born and raised in Ottawa and worked in Toronto before moving to the SF Bay Area in 1996. Over the years, she's worked in technology companies ranging from start-ups to corporations and currently does marketing at Intuit. Sharon is the US founder of the Canadian charity, The Shoebox Project for Women's Shelters. She is also the SF Regional Council Rep. for the University of Ottawa, Women in Science. Sharon is focused on a new Speaker Series and Charitable Events for the DML. Her favorite Canadian visits include skiing and lakeside cottage/canoeing.

Alma Mooser: Queen's University, University of Ottawa
---