We Support Canadian Small Businesses and Affiliates. #ShopSmallBayArea
Kascadia Wine Merchants
VJ Ghandi
We are an online market place focused on giving Canada's wines a global platform in the US, showcasing award winning vintages and artisan wine making from the quiet family-run boutique vineyards and world-class operations of Canadian wineries. Founder, VJ Gandhi is a proud Canadian citizen with epicurean taste, unafraid to take risks to pursue her deepest passions. And her deepest yet has to be her love for the complexity in a glass of fine-tasting wine!
Location: Los Gatos, CA

---

Groovy Gurls
Susan Kalaboukis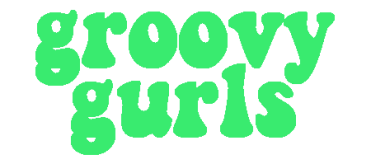 We make eco-friendly handmade masks, zipper pouches and reusable sandwich & snack bags in fun, unique designs from our evolving fabric stash. Custom orders are welcome.
Location: San Jose, CA
Exclusive DML promotion: Shop Groovy Girl's Etsy store and get 10% off your total purchase.



---
Angela Gonzalez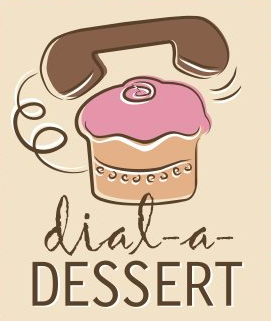 An eclectic mix of creativity, fun and sweet goodness is poured into every mixing bowl at Dial-a-Dessert! Angela's enthusiasm for cooking traces roots to her kitchen in Bogotá where her father taught her to make caramel-laced flan from a treasured family recipe. Dial-a-Dessert is the evolution of that sweet-loving niña — from architect and designer to world-traveller, wife and mother to pastry chef.

Location: Mountain View, CA
---

Augie's Montreal Deli & Market
Alexei Gopnik-Lewinski and Chef Mike C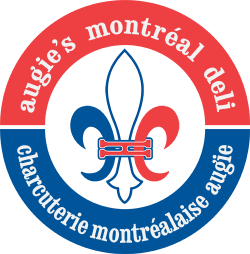 We are a Canadian inspired restaurant specializing in authentic Montreal Smoke Meat sandwiches and Quebecois Poutine, along with a menu of delicious salads, sides, and local craft brews.
Location: Berkeley, CA
Exclusive DML promotion: Show your Canadian citizenship and receive a discount to shop and dine at our restaurant on Canada Day. (Limited outdoor seating.)



---

Mademoiselle Anne LLC
Christelle Couturier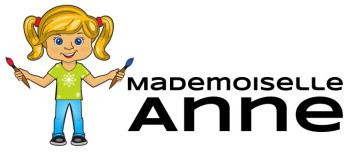 Jeu d'Enfant is a recreational program that offers children the opportunity to learn the French language while playing in a preschool-like environment. Qualified instructors reinforce thematic learning through play and activities. No prior French knowledge necessary.
Location: Los Gatos, CA


---


San Francisco Curling Club
Mike Greenberg




Established in 1958, the San Francisco Bay Area Curling Club is the oldest arena curling club in the United States and has counted many Canadians and expats as members over the years. SFBACC is a nationally-recognized leader in curling development, providing learning opportunities, youth scholarships, competitive development, recreational leagues, corporate and private events, and more. We are currently fundraising and constructing a dedicated curling center in Oakland so that we can take these programs to the next level.
Location: Oakland, CA

---

Shape of the Earth
David Shamanik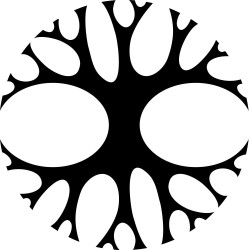 David has been working with gardens in the Bay Area since 1999. He began his career as a pruner/tree specialist and it remains a favorite part of his work with plants. Besides having a base of regular maintenance gardens, we also complete large-scale projects annually. The work often includes irrigation, lighting, stone work / hardscape and water features along with design and plant selection.
Location: Emeryville, CA


---

Linden Tree Books
Florina Grosskurth

Linden Tree was formed in 1981 by Dennis and Linda Ronberg. Combining the "Lin" and "Den" of their first names, Linden Tree originally specialized in children's recordings. Since then, we have branched out to provide a remarkably diverse product line – not to mention a physical and online store, social media presence and innovation in bookselling – all rooted in a single and simple goal: helping imaginations grow, from newborns to nonagenarians. Current owners, Flo Grosskurth and Chris Saccheri (local parents and ex-LinkedIn employees), are writing new chapters for Linden Tree with expanding inventory, engaging speakers, and events.
Location: Los Altos, CA
Exclusive DML promotion: 15% off with code "OHCANADA" until July 1.
---

Dr. Amanda McKerracher
Licensed Educational Psychologist

Dr. McKerracher (MA, PhD) helps families and schools understand how children learn, so that they can design programs that fit. She brings 14 years of experience in the field of education as an early childhood educator, teacher, and school psychologist. Specializing in working with students with ADHD, Autism Spectrum Disorders, Learning Disabilities, Dyslexia, Dysgraphia, Dyscalculia, Intellectual Disabilities, and Visual Impairments/Blindness. In addition to clinical work, Dr. McKerracher also teaches at the college level and offer professional development to districts throughout California.
Location: Kensington, CA
Exclusive DML promotion: Free 30 minute consultations for any family by phone, Zoom or in person.
---

Danièle Archambault
Linguist and cartoonist
Danièle is a regular guest speaker on documenting culture and dialects through comics at various educational and cultural institutions. She teaches graphic novel and illustration classes at the Palo Alto Art Center and other educational venues, focusing on the art of visual storytelling. Since 2014, she has been an artist-in-residence in the Cubberley Studio Artist Program, a program of the City of Palo Alto.
Location: Palo Alto, CA

Exclusive DML promotion: 10% off bilingual 2021calendar "Au fil des mois".
---

Dr. Dora Chan
Functional Nutrionist and Pharmacist
Dr. Chan (BSc, PharmD) is a pharmacist, turned clinical nutritionist whose aim is to help people heal and thrive through diet and lifestyle changes. Most chronic diseases are rooted in food and lifestyle factors (stress, inactivity, poor sleep). By targeting these root causes, it is possible to greatly improve many conditions. Dora will help to identify your unique root causes and support your transition to better health.
Location: Los Gatos, CA


Exclusive DML promotion: Initial consultation and 3 follow-up visits for $125 (4-hr total; does not include cost of supplements, meal plan or labwork).
---
FUSE NEON
Nicole and Karen Lam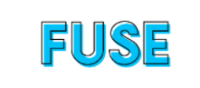 We are a proud Canadian company (founded by 2 Toronto females), specializing in custom LED neon signs. Combining our love for design and luminaires, we hope to create pieces that bring life to a room, strike a thought, or simply make the moment brighter. We celebrated our one year on June 30, 2020!
Location: Toronto, Canada